Among the many marinas on Smith Mountain Lake, Magnum Point Marina stands out as the best and most centrally located marina on the Black Water River side of the lake.
Magnum Point Marina is the perfect marina for crappie fishermen as well as bass and striper fishermen. The ramp is not a giant extra wide ramp, but it is wide enough that even a novice at backing a trailer up to launch a boat will have no problems. The since the ramp gets deep faily quickly, you will have no problems launching or recovering your boat. Also, there is a plenty of dock space for mooring your boat while waiting for the rest of you crew to board your boat. Magnum Point Marina also serves a great lunch. We like to head back to the marina to eat and relax on the deck after fishing in the morning. After we fill our bellys, we're back on the lake chasing crappie. The marina also has all kinds of fishing tackle. This comes in handy when you've lost your last jig and you don't have time to run to walmart.
Magnum Point Marina ammenaties include: .
* Covered boat slips for rent,
* bait and Tackle shop,
* boat gas,
* fast food cooked to order,
* dinning inside or outside on the deck over looking the lake
* clean rest rooms.
* and very friendly owners/host.
Here are a few pictures of the area around the Marina.
Magnum point Ramp View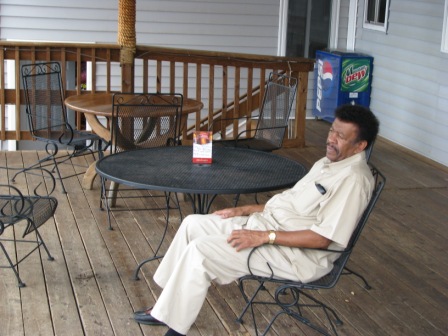 Magnum point Deck View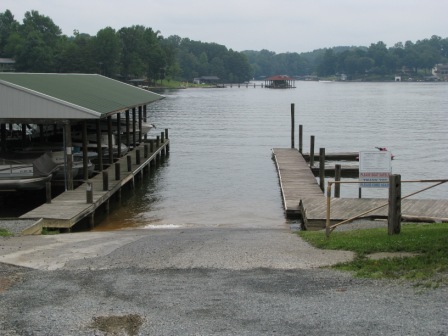 Magnum point Boat slip View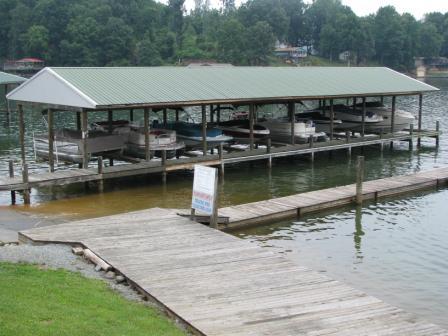 Magnum Point marina is located in Union Hall and is easy to find. If you are on the water, it's Southwest of Marker B-37 (Blackwater River). The street address is 2200 Old Salem School Rd Union Hall, VA 24176. Phone:(540) 576-4486
Check out the fishing DVD section at The DVD Store!